Internships
Northwestern Mutual - A Top 10 Internship Program*
If you have an entrepreneurial spirit, want real-world business experience and are looking to make a difference, then an internship with Northwestern Mutual is right for you. Our internship has been highly rated due to its mentorship and career advancement opportunities, intern involvement, resume enhancement and unique appeal. But that's just the beginning, other benefits include:
Practical guidance in your career selection process
The chance to develop networking and business relationship skills with the help of a mentor
Flexible work schedule
Securities registration and state licenses for life, health and accident insurance
Compensation in the same manner as a full-time financial representative
An opportunity to try out or get a head start on a career as a financial representative
One out of three former interns becomes a full-time financial representative following graduation. Our internship will give you a solid foundation of business-building skills and knowledge for immediate and future career success. The confidence you develop, coupled with insight you have gained as a financial representative intern, can put you on the path toward a profitable and fulfilling future.
* Vault Guide to Top Internships, 2017 edition
Step into Opportunity Year-Round
Are you ready to build on your classroom learning and develop skills that you will use for a lifetime? We are currently looking for self-motivated, challenge seeking, coachable students looking to lead in the Denver area for our spring and summer training classes. Our rolling start to the internship means that our recruiting efforts are year-round.
If you are ready to be your own boss, set your own hours and make a positive impact on people's lives every day, then turn your dreams into reality and find out what an internship as a College Financial Representative with Northwestern Mutual Denver can do for you, call our Campus Recruiter today--  Kimsoo Evenson at (720) 214-4887 or kimsoo.evenson@nm.com
Northwestern Mutual on Campus
Northwestern Mutual Downtown Denver is actively recruiting students from Colorado and Wyoming colleges for our year-round internship.  We regularly participate in career and internship fairs, offer mock interviews and resume reviews, and can bring intriguing presentations to your class or club. Among some of our more popular presentations are: 
Building A Winning Resume

Navigating Your Leadership Path

Conducting An Effective Career Search

Networking and Your Personal Brand
* To schedule a presentation contact:
Kimsoo Evenson at (720) 214-4887 or kimsoo.evenson@nm.com
Career Fairs & Campus Visits
You will find us actively recruiting on many campuses throughout Colorado and Wyoming, our office recruits from the following campuses: Metropolitan State University of Denver, University of Colorado Denver, University of Denver, Colorado State University, University of Wyoming, University of Northern Colorado, Front Range Community College, University of Colorado Boulder, Johnson & Wales University, Regis University, Community College of Denver, and Colorado School of Mines. We would like to meet you and introduce you to a career with meaning during one of our upcoming on campus visits.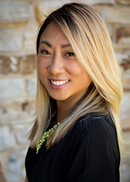 Kimsoo J Evenson

kimsoo.evenson@nm.com
Office 720-214-4887